Now we introduce a new hollow cutting technology to cut the aluminum plate according to the designer's graphics. The process has high accuracy and does not damage the surface. When the workpiece is processed, it is cut in the cooled state without deformation, the cutting surface is smooth and does not puncture, no burrs, cutting abundance Small, fine craftsmanship, high accuracy, good quality, suitable for cutting all kinds of complex patterns with high precision, complex drawings, large drawings, special-shaped drawings, curve charts and so on.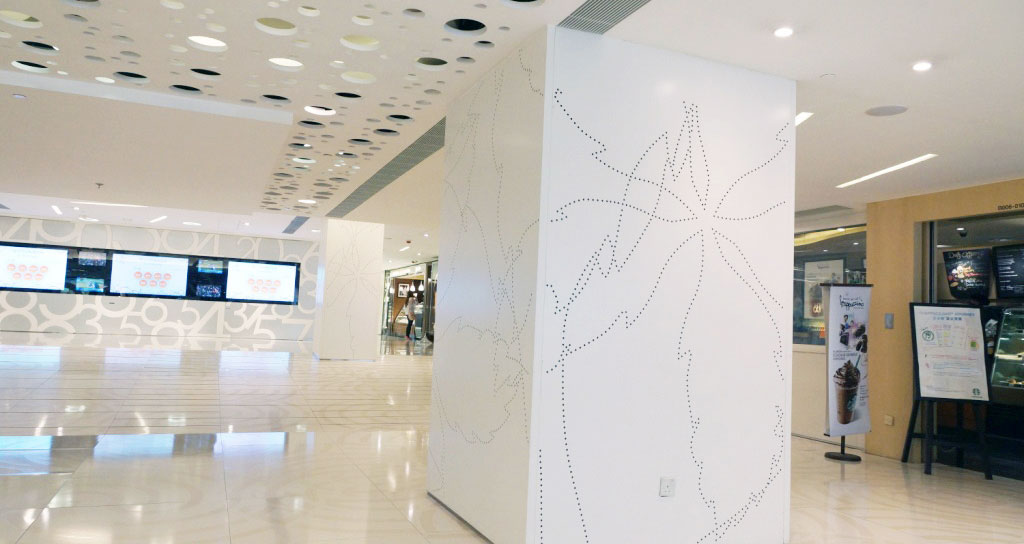 Product Specifications:
Alloy: 3003, 3105, 5052
Substrate size: thickness 2.0mm, 2.5mm, 3.0mm, 4.0mm, 5.0mm, 6.0mm
Width 1000mm-1900mm Length ≤6000mm
Regular size of finished product: Machinable length≤6000mm, width≤1500mm, height≤1.9mm.
Special version size: conventional arc plate forming radius ≥150mm, special mold opening
Punching plate punching hole diameter≤80mm Hole shape, size and spacing can be customized according to customer requirements
The aluminum carved panel can be processed into non-standard aluminum plates of various specifications and different shapes. The hollow aluminum veneer can be customized into various patterns of ceilings, curtain walls, wrapped columns, etc. according to the designer's requirements.
The aluminum carved panel can be used not only for indoor decoration ceilings, screens, partitions, etc., but also for exterior curtain wall decoration.