Combination open cell ceiling breaks through the traditional concept through the designer's creativity, adopts composite ceiling, and is different from the general grille, beautiful and generous, with strong three-dimensional effect. Transparent structure, easy to maintain. Because the grille is transparent, lamps, air conditioning systems, and fire fighting equipment can be placed in the ceiling. The grille is easy to install and can be installed and disassembled at will without special tools, which is convenient for repair and maintenance.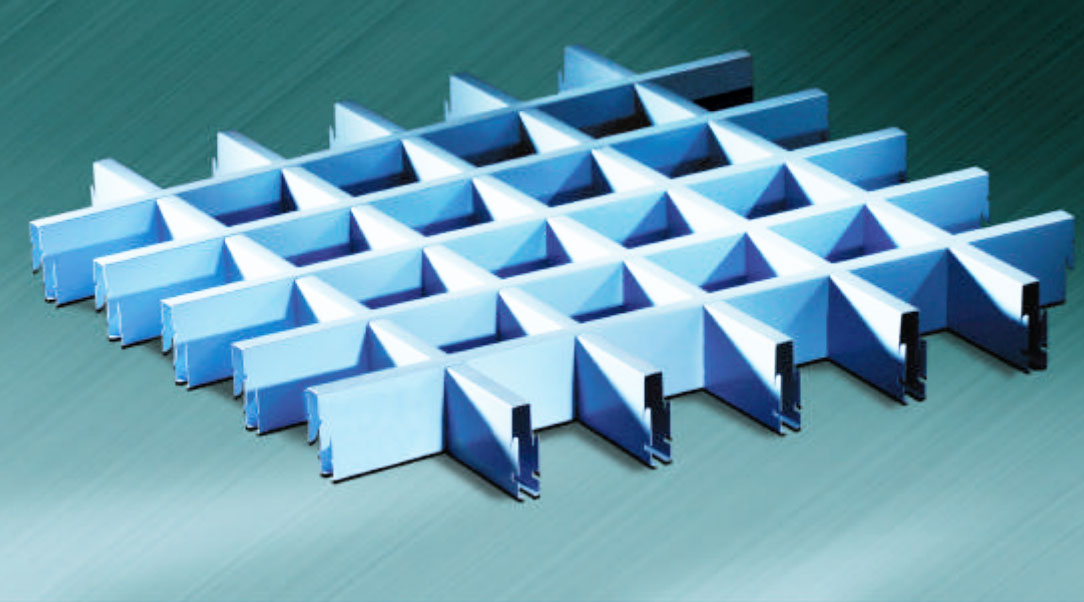 Common specifications: Standard size
Width: 10mm Height: 40mm
Size: 1800×1200mm, 1800×600mm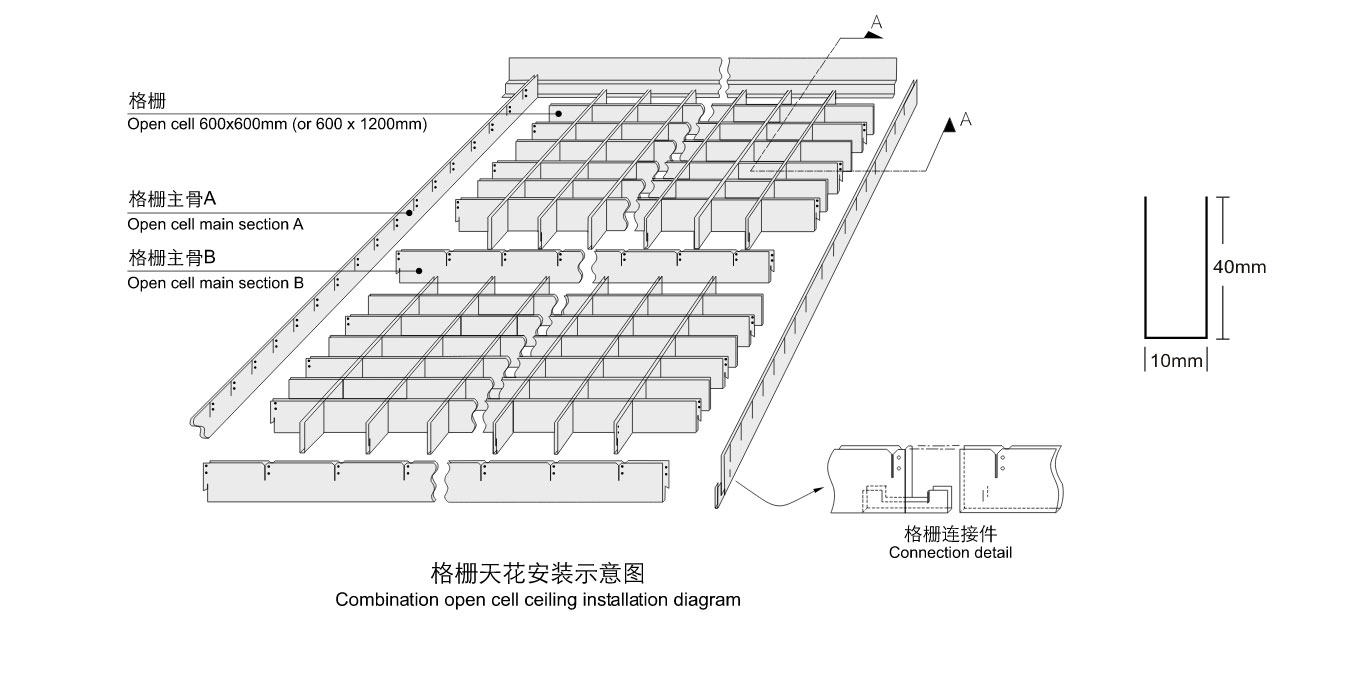 ----1800mm* 1200mm; 1800mm*600mm size combination grille products, flexible style
----Using high-grade pre-rolled aluminum alloy material/polyester spraying treatment material.
----Rich colors, durable, colors can be customized according to requirements
----Using advanced rolling and automatic stamping forming technology, the product has high precision and stable shape
----The combined grille ceiling is easy to combine with lighting, air outlet, air conditioning and spray equipment, which is convenient for the maintenance and update of the upper equipment.